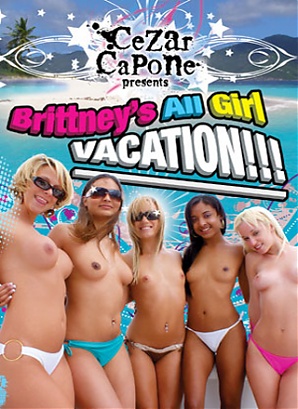 Front Cover | Back Cover
▲ Brittney's All Girl Vacation!!! Adult DVD ▲

►
Brittney's All Girl Vacation!!! DVD

The Competition:
Adult Deals Price:
$34.99
$6.95
Not Available
Out Of Stock

---

Availability:

Last One! Make It Yours.

Film Studio:

Cezar Capone

Starring:
Britney Pierce, Sierra Sanchez, Naudia Rose, Jada Stevens, Brianna Beach
Description:
THE HOTTEST ALL GIRL VACATION!! The Wildest Girls On Vacation ...Contains Nudity And Sexual Situations. Parental Discretion Is Advised!!
Categories:
Lesbian, Toys/Objects, All Girl, All Girl

---

Adult DVD ID:
108720.0
Adult DVD SKU ID:
DVDCAPONE24
Adult DVD Run Time:
Approx. 2 Hours

Cheap Adult DVD:

Brittney's All Girl Vacation!!!