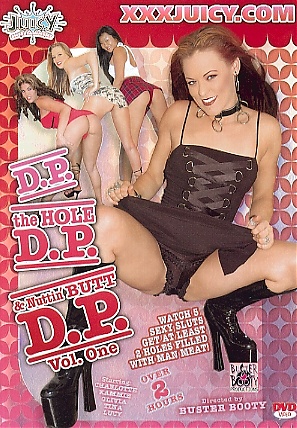 Front Cover | Back Cover
▲ D.P. The Hole D.P. & Nuttin Butt D.P. Adult DVD ▲

►
D.P. The Hole D.P. & Nuttin Butt D.P. DVD

The Competition:
Adult Deals Price:
$39.99
$9.95



---

Availability:

In Stock Now! Get One Now.

Film Studio:

Juicy Entertainment

Starring:
Charlotte, Olivia, Tina, Lucy, Kammie
Description:
Watch 5 Sexy sluts get at least 2 holes filled with man meat!!! Double Dick Sundea!!
Categories:
D.P., Threesome

---

Adult DVD ID:
67459.8 (7-A-300)
Adult DVD SKU ID:
DVDJUICY22
Adult DVD Run Time:
Approx. Over 2 hours

Cheap Adult DVD:

D.P. The Hole D.P. & Nuttin Butt D.P.