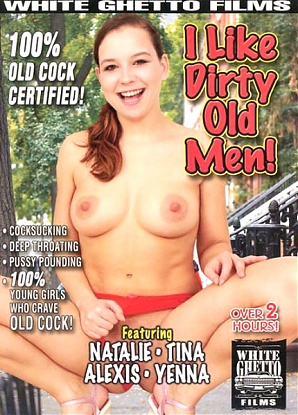 Front Cover | Back Cover
▲ I Like Dirty Old Men! Adult DVD ▲

►
I Like Dirty Old Men! DVD

The Competition:
Adult Deals Price:
$38.99
$4.95
Not Available
Out Of Stock

---

Availability:

Last One! Make It Yours.

Film Studio:

White Ghetto Films

Starring:
Natalie, Tina, Alexis, Yenna
Description:
Oh, I've had my share of horny young studs with their big, stiff rods who pump out a big load and go right to sleep! No thanks, give me a Dirty Old Man any time. Gotta love these old geezers who lust after us hot young chicks. They can't get enough of our tight, pink holes and I can't get enough of their ancient cocks that stay hard all night. They really know what a young chicks needs!
Categories:
Legal Teen, Legal Teen, Blow Job, Old Men

---

Adult DVD ID:
80428.0
Adult DVD SKU ID:
DVDDF596
Adult DVD Run Time:
Approx. Over 2 Hours

Cheap Adult DVD:

I Like Dirty Old Men!