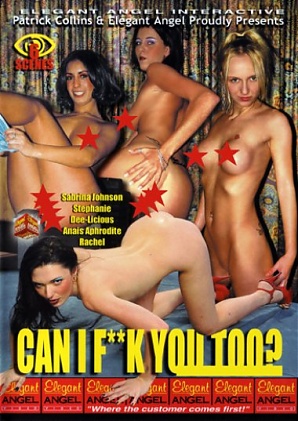 Front Cover | Back Cover
▲ Can I fuck You Too? Adult DVD ▲

►
Can I fuck You Too? DVD

The Competition:
Adult Deals Price:
$38.99
$19.95



---

Availability:

In Stock Now! Get One Now.

Film Studio:

Elegant Angel

Starring:
Sabrina Johnson, Stephanie, Rachel, Dee-Licious, Anais Aphrodite
Description:
Elegant Angel proudly presents Can I F**k You Too?, a heart warming tale featuring six scenes of seriously hardcore sucking and fucking.
Categories:
Hardcore, Threesome

---

Adult DVD ID:
65635.8 (8-C-80)
Adult DVD SKU ID:
DVDELEGANT132
Adult DVD Run Time:
Approx. 2 hrs

Cheap Adult DVD:

Can I fuck You Too?