Premium Item Over $9.95! Special Lowest Price!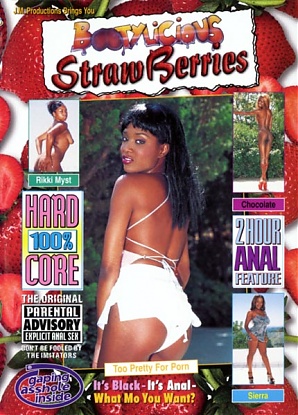 Front Cover | Back Cover
▲ Bootylicious "Strawberries" Adult DVD ▲

►
Bootylicious "Strawberries" DVD

The Competition:
Adult Deals Price:
$42.99
$14.95



---

Availability:

In Stock Now! Get One Now.

Film Studio:

JM Productions

Starring:
Too Pretty For Porn, Rikki Myst, Chocolate, Sierra
Description:
What's a bitch to do when she needs some ducats? In a pinch, every lady is a whore. You need to know how to talk to them. Tell them they're pretty and smart-- and before you know it they'll be sucking your cock and doing anything you tell them.
Categories:
Anal, Big Dick, Black, Black, Cumshot, D.P., Hardcore, Orgy

---

Adult DVD ID:
77905.7 (9-B-69)
Adult DVD SKU ID:
DVDJMPROD160
Adult DVD Run Time:
Approx. 120 min

Cheap Adult DVD:

Bootylicious "Strawberries"