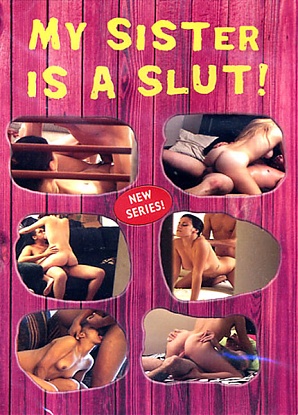 Front Cover | Back Cover
▲ My Sister Is A Slut! Adult DVD ▲

►
My Sister Is A Slut! DVD

The Competition:
Adult Deals Price:
$37.99
$7.95
Not Available
Out Of Stock

---

Availability:

Last One! Make It Yours.

Film Studio:

V9 Video

Starring:
Star List Coming Soon
Description:
I heard noises from the room next door!!! Looked through the peephole to see what's happening. Its a bird! No, its a plane!! NO! Oh shit its my sister fucking some strange guy!! That little slut! I got her back by recording it so all of you can see what a dirty little slut she is. Check it out!!!
Categories:
Amateur, Legal Teen, Hardcore, Family Roleplay

---

Adult DVD ID:
82581.0
Adult DVD SKU ID:
DVD9V54
Adult DVD Run Time:
Approx. 90 mins

Cheap Adult DVD:

My Sister Is A Slut!